⑥⑧ Load Support Pavement Reinforcement
Views: 0 Author: Site Editor Publish Time: 2021-04-20 Origin: Site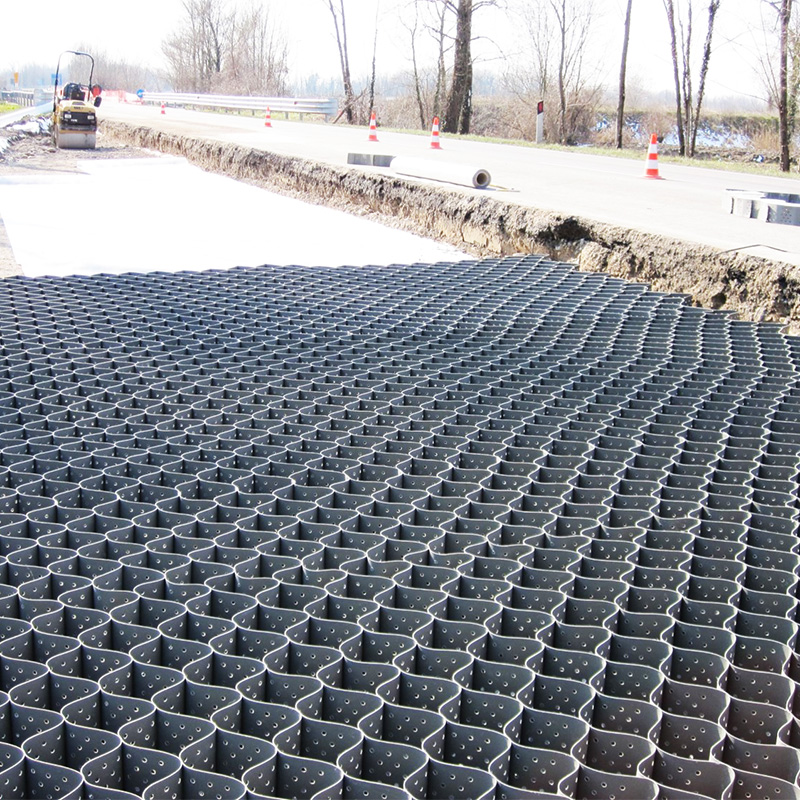 Subgrade Reinforcement and Stabilization
Lianyi has a wide range of reinforcement product options for the construction of roads and railroads where weak subgrade soils layer need further stabilization.
Our products confine and reinforce the fill and increase the load-bearing capacity of the underlying subgrade, offering up to fifty percent increase in structural performance of the roadway.
Lianyi products have provided stabilization and improved temporary roadways, airport runways, railroads, parking lots, ,paved and unpaved roads.
In the construction of unpaved roads and highly trafficked areas, geogrid based geosynthetic system solutions are commonly used – especially on soft subsoils
Compared to conventional construction methods, the use of geosynthetics is an economical and effective alternative.
Benefits of using Geosynthetics for Subgrade :
- Improvement to bearing capacity
- Reduction of rutting
Products:
- Lianyi Geogrid
- Lianyi Geocell
- Lianyi Geotextile
Tags: Subgrade Reinforcement, , Retaining Walls Structures, Soil Stabilization,Extruded Biaxial Geogrid